The Chumby that I ordered arrived today.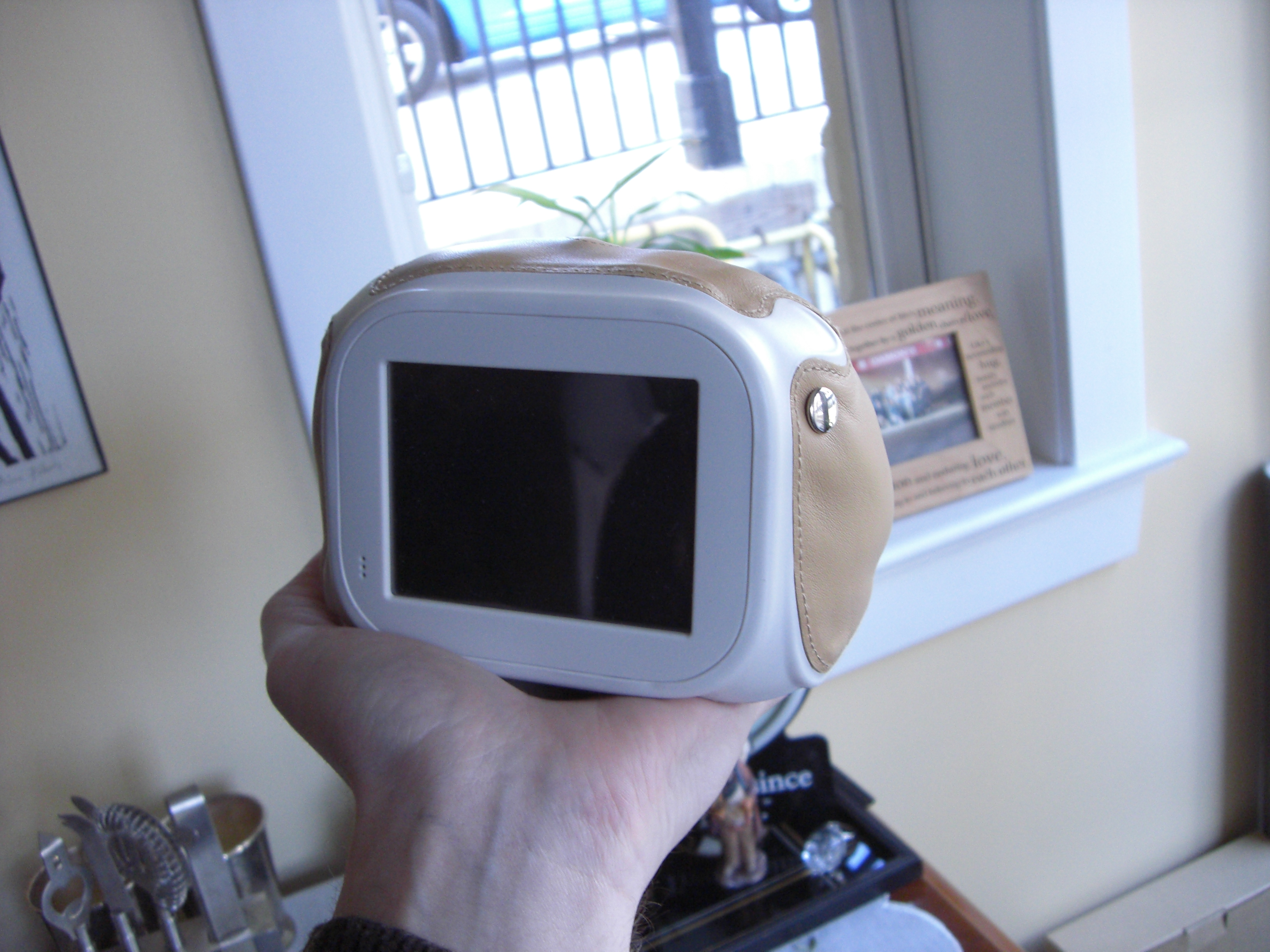 I've been so busy, I haven't had time to even plug it in. I did, however, find time to snap a short series of Chumby unboxing photos. And then I put it back in its little bag-home and set it aside.
Oh, and Hedda has informed me its name is "Curtis". When I asked how she knew it was a boy, I was informed that she "checked". I'm not really sure certain I don't want to know.